The Metropolitan Hotel - Asbury Park, NJ
Vintage postcards and photos of the Metropolitan Hotel in Asbury Park, NJ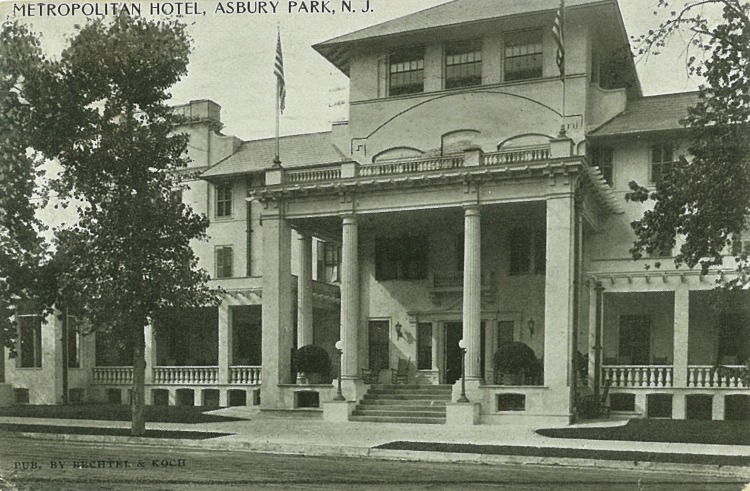 Postmarked April 28, 1913
Postmarked September 9, 1913
Postmarked August 12, 1915
Postmarked April 12, 1925
The Metropolitan
Back Caption:
Metropolitan Hotel -- 150 Rooms. Ocean View. Facing Park. Moderate Rates, Every Room Has Running Water. Many With Bath. Elevator Service. Phone Asbury Park, 4400
Back Caption:
Entire Block on Asbury Avenue
ASBURY PARK, NEW JERSEY
Mr. and Mrs.David Weinblatt, Owners
Asbury's largest dietary law hotel. Floor show every Saturday night. Dancing and entertainment nitely. Elevator service; solarium; dining room for five hundred. Ballroom; Palm room; two hundred guest rooms; beauty show; barber shop. Completely surrounded by parks and patios.
Circa 1966. Courtesy Martin & Sylvia "Sussie" Weinblatt & family.
Looking Down Asbury Avenue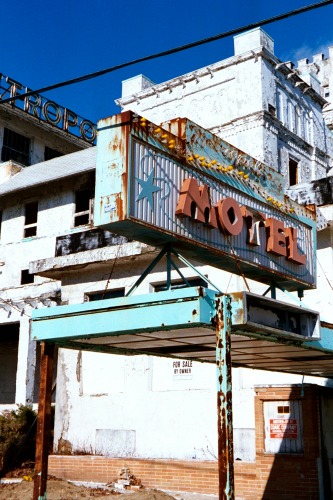 Metropolitan Hotel and Motel
Entire block on Asbury Ave (301-315)
Phone PRospect 5-1000 (area 201)
Direct N.Y. Phone: WOrth 2-3960 (area 212)
Asbury Park's newest and most luxurious Hotel-Motel. The largest dietary law hotel in Asbury Park. All rooms heated and air conditioned, heated indoor and outdoor pools, two elevators, dining room for 500, entertainment nightly, spacious sun decks and porches, surrounded by parks, running ice water in every room, room phones, parking.
Steps away from all Asbury Park's resort activities, amusements and beaches
The Metropolitan
Asbury Avenue